Research
Laboratory for Environmental Contaminants
LEC's mission is to understand the dynamics of various types of environmental contaminants including toxic heavy metals, pharmaceuticals (mainly estrogen) and microplastics in watersheds.
Science and Technology Center
The Laboratory for Environmental Contaminants (LEC) conducts research to advance knowledge in Monitoring and characterizing contaminants to fully understand their health impacts. Our research involves occurrence, fate, and transport of contaminants of emerging concern. We use socio-environmental synthesis approach and advanced analytical methods to study complex dimensions of water quality, social health, and air quality issues. Through our research we enhance academic programs and foster citizen education in such areas as contaminant science, environmental sustainability, and urban ecology.
Lab activities focus on research and education related to environmental contaminants including, but not limited to, the following areas:
Monitoring concentration of contaminants in the soil and water systems
Conducting laboratory and field studies on the fate of toxic substances in the environment and develop innovative technologies for the remediation of contaminated environments
Foster relationships and ensure the exchange of data and information with local government agencies, institutions and neighboring community
Advocate for citizen education on environmental health issues
Researchers
Lead Investigator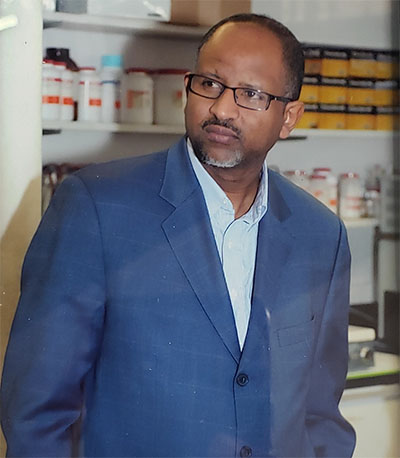 Mintesinot Jiru, Ph.D.
Mintesinot Jiru holds a PhD in Applied Biological Sciences from Gent University and is a Professor and Chair of the Department of Natural Sciences at Coppin State University. He has over 20 years of teaching and research experience in areas of climate change and environmental systems. Dr. Jiru has done extensive work on land degradation, food security, and water management issues in Africa. Dr. Jiru's research focuses on understanding the socio-environmental and biophysical issues encompassing water quality in Baltimore's watersheds. Currently he is leading a research program on emerging environmental contaminants with a focus on microplastics, toxic heavy metals and pharmaceuticals (mainly estrogen in water). Dr. Jiru serves as the chief editor for the American Journal of Experimental Agriculture. He also serves as a member of the External Advisory Board for the National Socio-environmental Synthesis Center. Dr. Jiru served on various panels and task forces including Maryland governor's task force to develop a proposal for graduate programs in alternative energy in historically black colleges and universities in Maryland.
Current Student Researchers
Annalyse Belton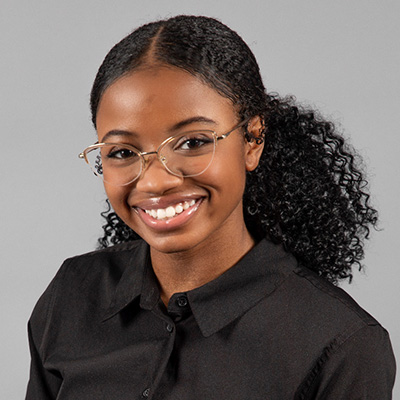 Annalyse Belton is an undergraduate student at Coppin State University, majoring in Biology and Life Science with a Pre-Medical concentration and minoring in Chemistry. She aspires to become a medical physician specializing in oncology; however, her goal does not stop at patient care but extends to research into cancer health disparities. Her career journey has drawn her to the Lab for Environmental Contaminants as a student researcher. Annalyse's research entails quantifying estrogen levels in Baltimore's watersheds and correlating its effects on fish and the ecosystem as a whole. She has set her heart on making an impact in the world around her and always looks for new insight.
Muyang Chunga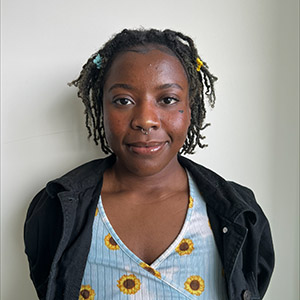 Muyang Chunga is a Biology & Life Sciences Major with a Pre-Physician's Assistant concentration and a Chemistry Minor. Originally on a Bio-Medical track, she has fully immersed herself in her deep-founded love for Biosciences, since she began to work with Dr. Jiru as a student-researcher in the Laboratory of Environmental Contaminants. That is along with the opportunity to participate on an airborne and oceanographic research with NASA researchers as a member of the inaugural Student Airborne Science Activation cohort. Muyang is working towards pursuing a career as a researcher in Environmental and Chemical Science.
Tochi Iwuji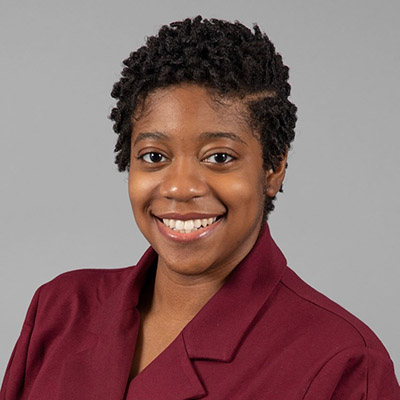 Hello! My name is Tochi Iwuji and I am a Biology and Life Sciences major with a concentration in Pre-Medicine and minor in Chemistry. My future aspirations in life involve becoming and obstetrician gynecologist, while gaining as much laboratory experience as I can and broadening my skills along the way. In the Laboratory for Environmental Contaminants, my research involves characterizing and analyzing phosphate and nitrate concentrations in various Baltimore watersheds. I also plan to conduct methods for the neutralization of these contaminants in water, and showcase their environmental impact.
Nijah White (B.S. in Biology)
Brenasia Lynn (Graduating senior - Biology)
Ta'Shana Maddox (Graduating senior – Biology)
Astrid Bharath (Biology Major)

Nikia Brown (B.S. Biology)

Tashawn Colbert (B.S. Chemistry)

Christodia Forsen (Political Science)

Jasmynn George (Graduating senior – Biology)

Ayanna Harrison

Aaliyah McCullough (B.S. Biology & B.S. Chemistry)

Janette North-Kabore (M.S. Public Health & B.S. Biology)

Miracle Okoro (Graduating senior)

Samuel Perry (B.S. Biology)

Dr. Tatiana Roth (Urban Ecologist)

Da'Rae Solomon (B.S. Biology)

Deanah Thomas (B.S. Biology & B.S. Chemistry)

Malia Vester (B.S Biology & B.S. Chemistry)

Aisha Ward (B.S. Biology & B.S. Chemistry)

Tamera Warrington (B.S. Biology)
Research
Our environment has become very delicate such that we cannot continue to ignore the minor environmental changes being observed and how they affect our precious planet and its inhabitants. A good fraction of the changes observed in our environment is due to the continual increase in the types and quantity of diverse contaminants which can be termed as Emerging Contaminants (ECs) or contaminants of emerging concern. ECs can be defined as chemical or biological materials (including heavy metals, organic molecules, bacteria, microplastics). The uses for microplastics span from microbeads in personal care products such as exfoliants in facial scrubs to drug delivery and in fibers that shed from synthetic clothing and rope. Some microplastics are small enough to pass through wastewater treatment plants and enter a watershed. In this project we study various water sources to identify microplastics, characterize them using advanced analytics methods and attempt to understand their impact on select aquatic species. We also seek to develop novel remediation technologies to sequester microplastics in closed water systems.
Baltimore draws drinking water from the Liberty, Loch Raven, and Prettyboy Reservoir watersheds. The purpose of this study is to monitor the concentrations of select heavy metals (lead, cadmium, mercury, chromium and arsenic) and determine if the levels are above/below the allowable EPA levels. Seasonal samples are taken from 12 test points and analyzed using Atomic Absorption Spectrometry.
This research aims at detecting and quantifying estrogen levels in water to fully understand the impacts of estrogen on aquatic species. Estrogens at polluting levels have been detected at sites close to wastewater treatment facilities and in groundwater at various sites globally. Previous studies have shown that estrogen perturbs fish physiology and can affect reproductive development in both domestic and wild animals.
Harmful microorganism otherwise known as pathogens are currently being treated by chlorination. Chlorination has so far been effectively in degrading pathogens. However, the by-products from the chlorination process are not removed from the system posing potential harm to humans and the environment. Trihalomethanes (THMs) which is carcinogenic to human is among the by-product produced from water chlorination process. This research focuses on identifying the THMs in our watersheds and quantifying their concentration to determine if the level is above/below the allowable EPA limits. 
Awards and Grants
Student Airborne Science Activation for Minority Serving Institutions (SaSa) is a NASA-funded 5 year project that involves Universities Space Research Association (USRA), Coppin State University, Hampton University, Howard University, Morgan State University, University of Maryland, Eastern Shore, University of Maryland, Baltimore County, NASA Goddard Space Flight Center, NASA Langley Research Center. The SaSa program draws on NASA SMD's (Science Mission Directorate's) unique assets (aircraft, aircraft sensors and experts) to create an effective learning environment, where students will take part in a paid summer internship for eight weeks. They will receive experiential learning delivered by NASA subject matter experts and guest lecturers. Students will also receive professional development training including scientific abstract writing, comprehensive literature review, networking, and professional presentations. More importantly, students will be connected to bridge programs (e.g., NASA internships, NASA Pathways, and NASA Student Airborne Research Program (SARP), and receive guidance and science counseling to keep them motivated and engaged in the Earth Science field through graduation, and ready to take the next step, including proceeding to a graduate school or taking up a STEM career.
The project at Coppin State University seeks to establish the Integrative Center for Emerging Contaminants (ICEC). The goal of the planning grant is to build the foundation for a center, envisioned to be funded by the Centers of Research Excellence in Science and Technology (CREST) program, to perform cutting-edge research in emerging contaminants (EC), which are derived from industry, agriculture, and biotechnological and pharmaceutical sectors. Undergraduate students are actively involved in this project by participating in research. This project supports the goal of the CREST program to provide support to enhance the research capabilities of minority-serving institutions through the establishment of centers that effectively integrate education and research.
Through this planning grant, the project will form at least three convergent research collaborations to strategically strengthen research capacity and articulate shared areas of excellence. The three interrelated subprojects are: identifying, characterizing and quantifying ECs; studying impacts of ECs on biological systems; and remediation of ECs. Specific planning activities include conducting a writing workshop, conceptualizing and planning for development of a center, piloting research projects to assess student learning during undergraduate research experiences, and faculty development. The project will be guided by formative and summative evaluation. This project is jointly funded by the HBCU-UP and CREST programs.
NASA awards Texas State University's STEM Teacher Excellence Project (STEP). Coppin is a sub-awardee in the grant. "STEP is one part of a focused effort to provide high-quality STEM professional development for educators who serve student populations that have typically been under-represented in STEM fields," said Leslie Huling, principal investigator for STEP.
NASA MUREP awards promote STEM literacy and enhance and sustain the capability of institutions to perform NASA-related research and education. The goals of the program are to expand the nation's base for aerospace research and development, increase participation by faculty and students at minority serving institutions, and increase the number of undergraduate and graduate degrees in NASA-related fields awarded to students from minority serving institutions. https://www.education.txstate.edu/newsroom/lbj1.html
This is a collaboration between Savannah State University, Tennessee State University, Florida A&M University, Coppin State University and Clark Atlanta University that seeks to increase the diversity of the geo-sciences workforce through a data- and theory-driven process of intervention design and evaluation specifically targeting HBCU teacher preparation programs.
This multi-institution  five year NSF grant is a collaboration between University of Maryland College Park, University of Michigan, University of Maryland Institute for Advanced Computer Studies (UMIACS), Cary Institute of Ecosystem Studies, Coppin State University, Gallaudet University, Michigan State University, Washington State University-Vancouver, Helmholtz Centre for Environmental Research-UFZ in Leipzig, Germany and Environment for Development Initiative (EfD) at the University of Gothenburg (Sweden).  The Coppin project aims at understanding the socio-environmental factors that affect and water quality. Focus is given to heavy metals and pharmaceuticals (mainly estrogen) in watersheds that provide drinking water supply for the city of Baltimore.
Recent Publications
Vester M, Sobhi HF, Jiru M (2018) Disinfection Byproducts in Chlorinated Drinking Water. Int J Water Wastewater Treat 4(2): dx.doi. org/10.16966/2381-5299.156
Richard Schulterbrandt Gragg, Aavudai Anandhi, Mintesinot Jiru and Kareem M. Usher. A Conceptualization of the Urban Food-Energy-Water Nexus Sustainability Paradigm: Modeling From Theory to Practice. Frontiers in Environmental Science. 6:133, 2018
William Ghann, Tyler Harris, Daiyaan Kabir, Hyeonggon Kang, Mintesinot Jiru, Mohammed M Rahman, Meser M Ali and Jamal Uddin. Lipoic Acid Decorated Gold Nanoparticles and Their Application in the Detection of Lead Ions. Journal of Nanomedicine & Nanotechnology. Volume 10, Issue 6, 2019
Aaliyah McCullough, Jasmynn George & Mintesinot Jiru. Detection and Quantitation of Estrogen in Watersheds. International Journal of Scientific and Research Publications, Volume 8, Issue 7, July 2018
Mintesinot Jiru. Coal-fired Power Plants and Their Impact on Ecosystems Health. Physical Science International Journal, ISSN: 2348-0130, Vol.: 16, Issue: 4, 2018
Jiru, M. North-Kabore, J. Roth, T. Studying Water Quality Using Socio-Environmental Synthesis Approach: A Case Study in Baltimore's Watershed. Hydrology. Vol 4, 32, 2017,
Mintesinot Jiru. Understanding Causes of Reservoir Water Quality Deterioration Using Socio-environmental Synthesis Approach Teaching Issues and Experiments in Ecology, Vol. 12, 2017
Herald T. Douglas, Raymond L. Petersen, Mintesinot Jiru and Tatiana Roth. The role of dipteran larvae in controlling Euglena concentrations in the pitchers of Sarracenia purpurea L. International Journal of Scientific and Research Publications. Vol 6, 2016.
Amadi, L., Jenny, S.S., Ahmed, A., Brown, N., Yadav, S., Brown, D., Ghann, W., Gayrama, A., Jiru, M. and Uddin, J. Creation of Natural Dye Sensitized Solar Cell by Using Nanostructured Titanium Oxide. Nanoscience and Nanoengineering, 3, 25-35, 2015
Jiru, Mintesinot. and Van Ranst, E. Increasing water productivity on Vertisols: implications for environmental sustainability. Journal of the Science of Food and Agriculture, 90 (13) 2276–2281. 2010
Partnerships
We closely work with the following Organizations and Institutions in several projects to address issues of emerging environmental concern.
Community Outreach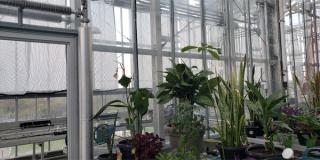 Our state-of-the-art greenhouse is equipped with advanced technology to create a controlled environment for research in areas of toxic metals, soil...
Gallery: The Lab & Our Activities