About
Even when your focus is on understanding and learning how to help others, you'll probably learn more about yourself too.
Introduction
Why minor in psychology?
It's highly likely that whatever jobs or careers you're pursuing, you'll have to deal with people. You'll interact with colleagues and teammates, and may even work directly with clients or consumers. Anywhere there are people, there's a need to learn how to work together.
A psychology minor may not prepare you to become a licensed mental health professional. However, it can add value to your other areas of study by encouraging you to think critically about behavior, and teaching you how to be aware of your own. And when it comes to work environments, knowing how to deal with people is a skill with a high return on investment (ROI) for any employer.
You can also choose to major in Applied Psychology.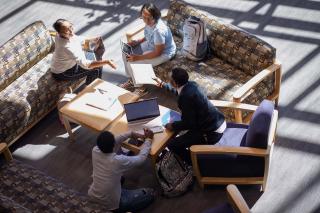 750+ Course Options
The Coppin State University Academic Catalog has a wide variety of skill-building courses designed to inspire and prepare you to be in-demand professionals and transformational leaders.
Learn how to:
Demonstrate understanding of human behavior
Apply psychological principles to real-world situations
Minor Requirements
To graduate with a minor in Psychology, students must complete 21 credit hours with a grade of "C' or better in each minor course.
Related Behavioral Health Programs
Alcohol and Substance Abuse Counseling
Professional Counselor Licensure