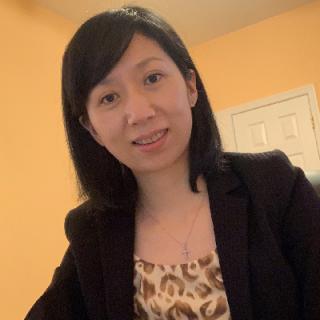 Job Title
Assistant Professor
Location
Science and Technology Center
3rd Floor, Room 339
2500 W North Ave
Baltimore, MD 21216

Bio
A dedicated educator with extensive teaching, research activities, and administrative experience. Sloan-C certified and expert in teaching with technology. Highly experienced in grant application and management. Able to collaborate with teams to develop, implement, and evaluate pilot curriculum programs. Apply a data-driven approach to deliver solutions. Motivated lifelong learner and community services provider.
Publications
Approximation of Hopkins Equation in Hilbert Space and its Application in Polarized Illumination Modeling. International Journal of Numerical Analysis and Modeling; Vol, 88, No. 4, April 2009, 517-528.
Bayes estimation of the power hazard function. Journal of Interdisciplinary Mathematics. Vol. 12 (2009), No. 5, PP. 675-689.
Identification of Diffusion Coefficient in Nonhomogeneous Landscapes. Neural Information Processing Lecture Notes in Computer Science. Volume 7664, 2012, PP.290-297.
Dispersal and edge behavior of bark beetles and predators inhabiting red pine plantations. Agricultural and Forest Entomology. Volume 15, Issue 1, pages 1-11, February 2013.
Education
Ph.D., Mathematics, Southern Illinois University Carbondale, 2008
Professional Activities
Grantsmanship
2011 - Coppin State University Information and Technology Mini-Grant
2012 - Coppin State University Research Mini-Grant
2012 - Coppin State University Information and Technology Pilot Program Grant
2012 - Coppin State University Undergraduate Students Research Grant
2014 - Maryland Higher Education Commission DMPD Fund
2015-2020 - University Liaison of First In The World MMRI Grant from the Department of Education
Expertise and Research Interests
Her research interests lie in the area of machine learning, data science, PDE modeling, and developmental mathematics education.                 
About
The profiles listed are created by individual faculty. Coppin State University ("CSU") makes absolutely no guarantee as to the currency, accuracy, or quality of information published. The views and opinions expressed on these pages or any links made available are strictly those of the faculty author and do not necessarily state or reflect those of CSU. The contents of these pages have not been reviewed or approved by Coppin State University.