Event
STOP The Bleed
Sponsored by
School of Allied Health
---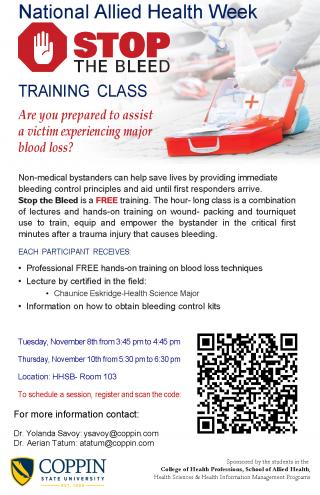 National Allied Health Week's Stop the Bleed Training Class.
Are you prepared to assist a victim experiencing major blood loss?
Non-medical bystanders can help save lives by providing immediate bleeding control principles and aid until first responders arrive.
Stop the Bleed is a FREE training. The hour- long class is a combination of lectures and hands-on training on wound- packing and tourniquet use to train, equip and empower the bystander in the critical first minutes after a trauma injury that causes bleeding.