Event
American Heart Month Recognition – The Color of Life
---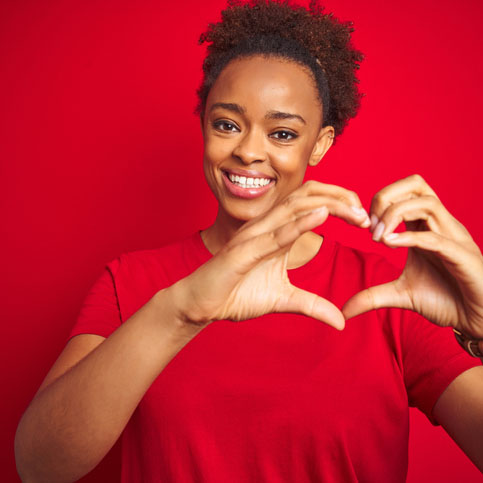 On the first Friday of February is National Wear Red Day in The United States. It's your chance to raise awareness for heart disease whilst also wearing your favorite red outfit.
Join the Eagle Nation on Tuesday, February 1, 2022 at 3:00 pm in the Tawes Center Lobby to take a group picture that Coppin supports heart health. Please wear something RED; if you come early we'll have a special gift for you.
Every year more than 600,000 Americans die from heart disease. The number one cause of deaths for most groups, heart disease affects all ages, genders, and ethnicities.
Although we've learned a lot about how the heart works, there are still many unanswered questions about heart health and the cardiovascular system. To celebrate American Heart Month, take some time to learn about heart health risks, find your favorite heart-healthy activities, and cook some healthy meals with your family.
Celebrate American Heart Health Month at Coppin State University!
For information, contact James A. Brown at jbrown@coppin.edu or Kevin Carr at kcarr@coppin.edu.
Part of the 2022 African American History Month activities