Helene Fuld School of Nursing
CCNE Reaccreditation
The Helene Fuld School of Nursing (HFSON) is committed to providing exemplary education that broadens empowered multi-generational nursing students' intellectual and scholarly pursuits while promoting healthy communities and strengthening relationships with local, national, and global partners. The HFSON fosters an effective and engaging educational environment that supports leadership, life-long learning, social responsibility, civic and community engagement, cultural diversity and inclusion, and economic development.
Mon-Fri 8:30 am - 5:00 pm
Health and Human Services Bldg., 1st Floor
CCNE Reaccreditation
Dear Nursing faculty and Nursing students, Eagle Nation and the Coppin Community,
The Helene Fuld School of Nursing Doctor of Nursing Practice department will be hosting a Reaccreditation review visit by The Commission on Collegiate Nursing Education (CCNE) on November 17-19, 2021.
The Self-study documents will be submitted to CCNE no later than Wednesday, October 6, 2021.
The following degrees will be evaluated for re-affirmation during this visit:
DNP – Doctor of Nursing Practice
CCNE will accept written third-party comments until 21 days before the scheduled on-site evaluation in November. All written third-party comments may be received by CCNE through Wednesday, October 27, 2021. If you wish to send any written comments directly to CCNE prior to the site visit, please send your comments to: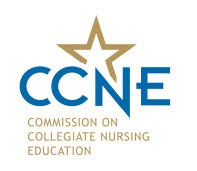 Commission on Collegiate Nursing Education
Attn: Third-Party Comments
655 K Street NW Suite 750
Washington, DC 20001
– or –
thirdpartycomments@ccneaccreditation.org
Please note that CCNE shares third-party comments with the evaluation team prior to the on-site evaluation, but at no time during the review process are these comments shared with the program, the Accreditation Review Committee, or the Board. During its review of the program, the evaluation team considers third-party comments, if any, that relate to the accreditation standards.
If you have any questions about the upcoming reaccreditation visit, please contact me and join one of our faculty and student forums.
Tracey L. Murray, Ph.D., DNP, CRNP, FNP-BC, RN
Dean and Professor, College of Health Professions
tmurray@coppin.edu
Contact Us
Are you a prospective or current student with a question about the School of Nursing or one of our programs? Reach out to us!